Posted by Aston Matthews on 29th Sep 2020
Due to popular demand, Aston Matthews has started selling a tailored selection of tiles from its Guildford and London showrooms.
The sales team found that customers frequently enquired about the attractive tiles used to dress displays in the showrooms, and so the decision was made to make these available to purchase. The tiles are not currently available from the website but can be viewed and ordered in store.
The carefully curated collection has been selected to best enhance the Aston Matthews range of traditional and contemporary bathroom fittings. Highlights include a luxury marble effect porcelain tile and a multi coloured patchwork floor tile.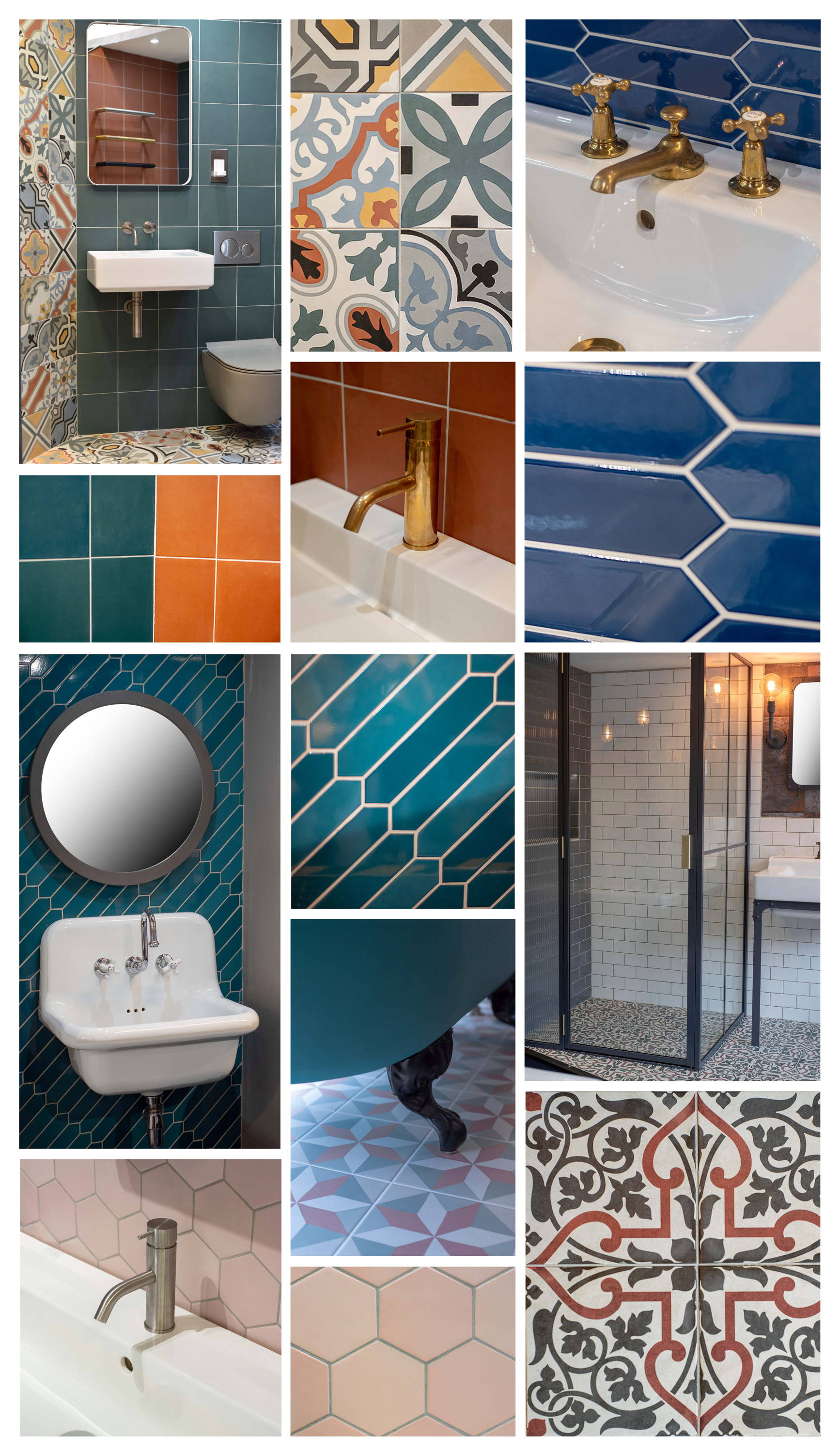 From top left to right: Tenco basin and mirror with Evolution 2-hole basin mixer. Astonian Patchwork. Blue Canard tiles (dark blue arrow tiles). Astonian Indigo and Terracotta square tiles. Adriatic Blue Tiles with Roma basin and Concrete mirror. Astonian Brunel framed enclosure with brass handle hinges, installed with Astonian Metro wall tiles. Astonian Hexagonal tiles. Astonian Roma freestanding cast iron bath with Astonian Geometric Pastel tiles. Astonian Bloomsbury Tiles.