Cast iron baths sold in the UK usually have a rough unfinished exterior. Aston Matthews has made it easy for you to customise your bath, as all our freestanding cast iron baths are supplied with a superior smoothed and primed exterior ready for you to paint your chosen colour.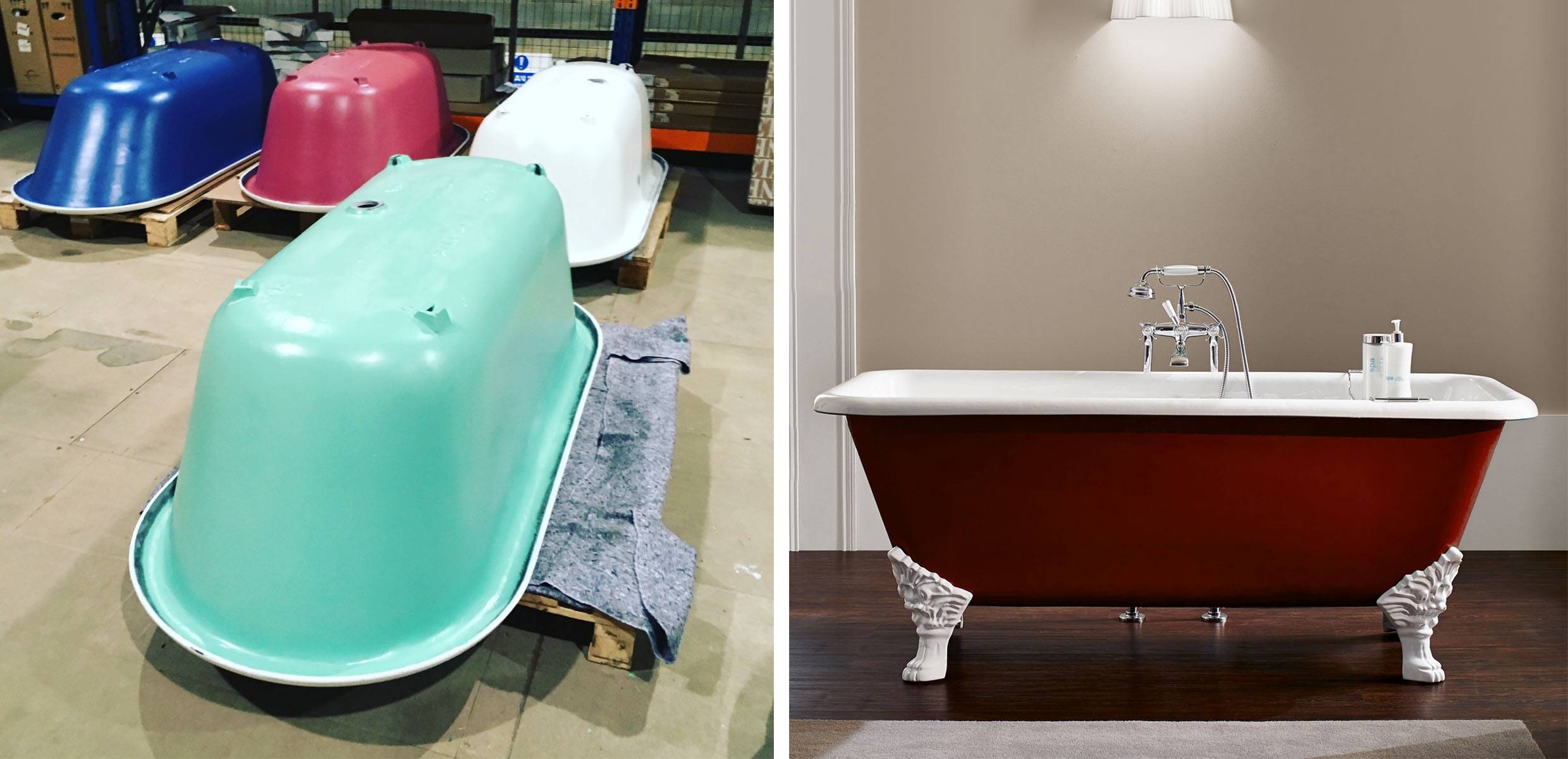 Choose any gloss or eggshell paint.
Aston Matthews' cast iron baths gives you the opportunity to customize your bath to make it the main focal point of your room. Whether you choose colours to blend in with the tones of your bathroom scheme, or opt for colours and quirky patterns for a truly unique look.
You can refresh the look of your bathroom at anytime by repainting your bath.